The mission of Treehouse is to be the magical place where children, ages 1 to 12, "Step into a Story"® through interactive exhibits and programs, rooted in the need of all children to make meaningful connections through stories, family literacy activities, and imaginative play.
In 2022 Treehouse will celebrate its 30th birthday!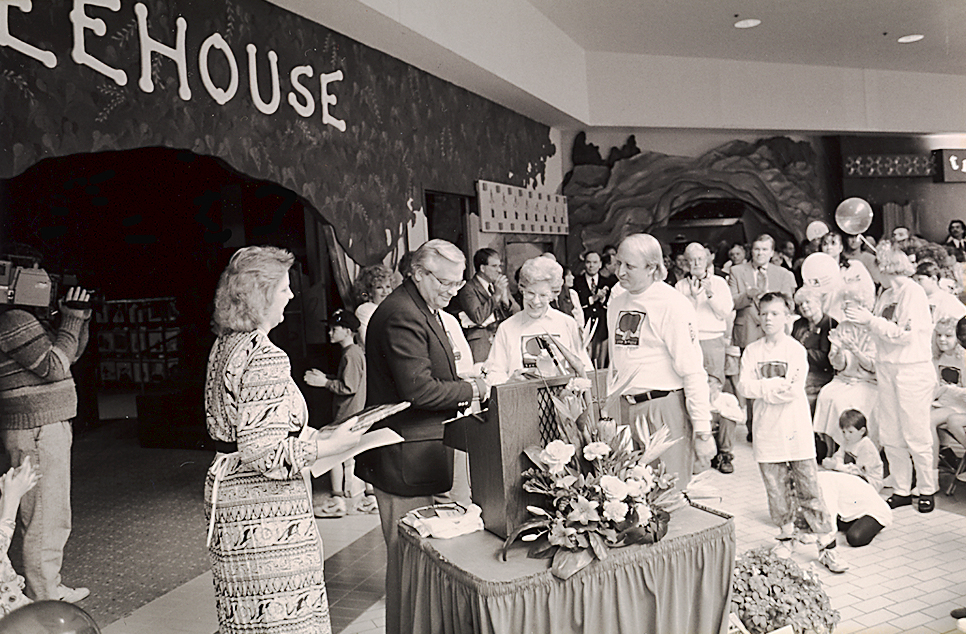 The private, nonprofit Treehouse Children's Museum opened its doors in 1992 and has been providing unique educational exhibits and enriching programs for more than 175,000 visitors each year. Originally located in Ogden City Mall, Treehouse now has a signature building, the Elizabeth Stewart Treehouse Museum, on 22nd Street, which opened in 2006. With nearly 30,000 square feet of exhibits, a giant tree at its center, plus a theater, a global "village" an American downtown, and much more, Treehouse was built with love for the most important people on the planet – our children.
Thanks to all the generous donors who provide contributions, grants, and sponsorships that keep the Museum going and growing!
Download Our 2021 Impact Report
Board Trustees
Treehouse Museum is fortunate to have a 23-member Board of Trustees to ensure the Museum has the resources and the policies to best serve families and schools.

Sherilyn Olsen, Board Chair

Kenyon Dove, Board Vice Chair

Marlisa Lund, Board Treasurer

Dr. Eric Amsel

Darla Blodgett

Paul Bryon

Sylvia Cobabe

Kathy Douglas

Candace Flowers

Marshal Garrett

Kent Greenfield

Cami Hall

Bob Herman

Judy Jackson

Mitzi Kawaguchi

Meg Naisbitt

Rebecca Okey

Georgiann Parkin

Phyllis Savage

Glory Spurlock

Brian Stevens

Cheri Walker

Sharon Williams

Denise Wright

Catherine Zublin
Full-Time Staff
Treehouse also has a talented and dedicated staff of 7 full-time and 13 part-time employees who create and maintain the facility with the help of more than a hundred volunteers annually.

Lynne Goodwin, Founding Director

Wesley Whitby, Program Manager

David Hobbs, Exhibits and Facility Manager

Rob Goodwin, Development Officer and Graphics Manager

Jennifer Ware, Visitor Services Manager

Gina Adamson, Volunteer Mentor

David Alexander, Programs and Visitor Services Assistant
Here's a look back at the construction of our permanent home, the Elizabeth Stewart Treehouse Museum building.